You can see the Zodiac life raft mounted on the stern. Is this a good idea? Yachting World had a recent article that says this is the best place for a raft. The article goes on to discuss the risk in mounting a raft on one side of the pushpit, making them vulnerable to waves, a point that I agree on and have discussed in two earlier blogs. First   Second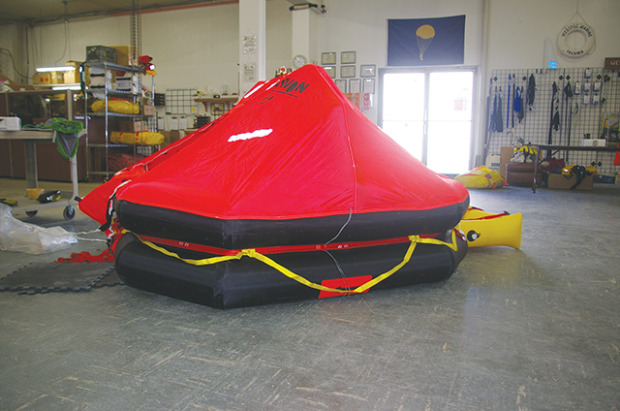 Blue Water Sailing has an article on life raft servicing. I knew this was being written since the raft picture above was taken in my shop. Andrew Cross spent several hours learning about both his life raft and Switlik MOM-8A crew recovery device.
Here is the same view of our shop. Just bigger rafts being serviced.