Today (8/8/14) CNN had an article about 20 stunning cliffside beaches. One of the beaches was in Etretat, France.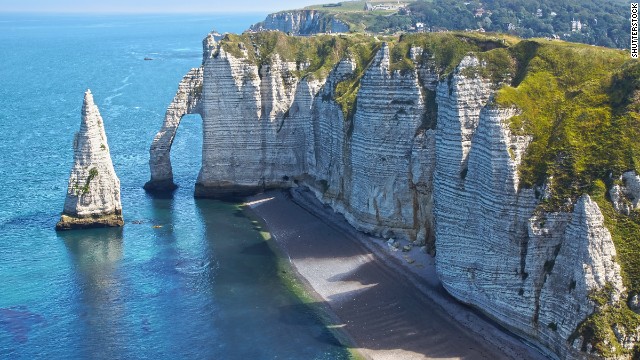 The black and white images at the top and bottom were taken by Joe during World War II, the color image was used in the CNN article. The both look at the same arch, just from opposite sides.
This is the beach at Etretat, rocks not sand. The boats are still there although a bit more modern. I doubt the fishermen still live in the town, it has become a bit of a tourist trap.